Developing a Modern Admin Portal with React, Redux, and Ant Design (Part-3)
In the part-1, I started with installing the React, dependencies and preparing the environment and showed  the implementation of Main Layout of the Admin Panel. I have demonstrated routing in the react with the SiderMenu and Content in the Layout.
In the part-2, I demonstrated using generic components with custom hooks, and created exemplary pages containing the tables in order to list the items, forms for create, update pages, and we designed the pages by invoking the reusable hooks.
In this part I would like show more visual components by designing the Dashboard page. For charting I use bizcharts, that is a chart component library with wide variety of choice. Thanks to its Example Charts gallery, it is easy to just copy the components and use in our pages.
Designing the Dashboard
We need to start with install the bizcharts library:
yarn add bizcharts
ChartCard Component
I would like have a Card component that will contain a summary info, and in the size of 1/4 of a row, so that I can add 4 of them in a row and display some tiny bit of information within. It is going to look like as follows: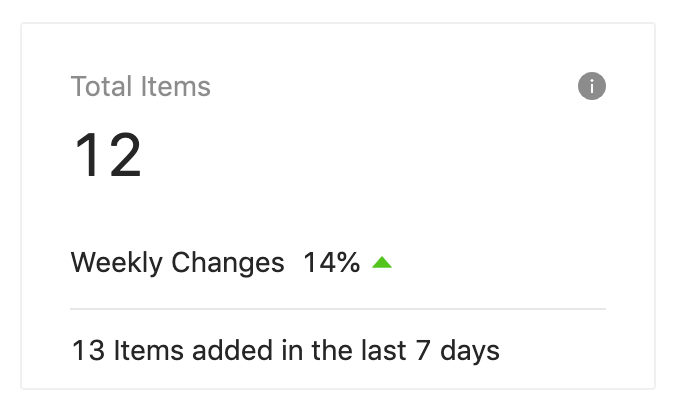 The component code is as follows:
And it has a styling file:
Mini Charting Components for ChartCard
I would like to add some bar/line charts within the ChartCard to display some visual summary info, but to be able to fit in such a small area, I need to use some styling and autoHeight method.
Some general styling:
MiniArea Component
We will use MiniArea component in ChartCard and it looks like as follows: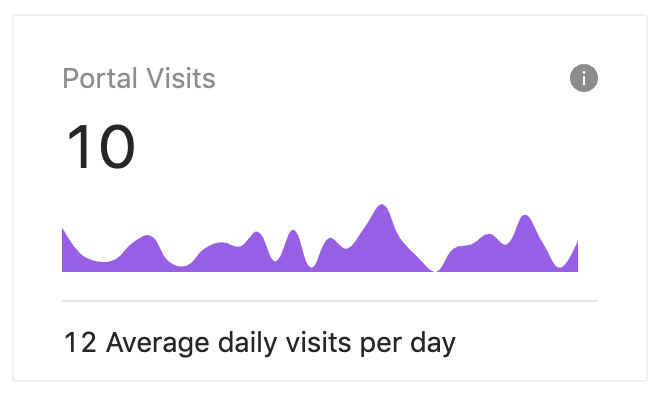 MiniBar Component
We will use MiniBar component in ChartCard and it looks like as follows: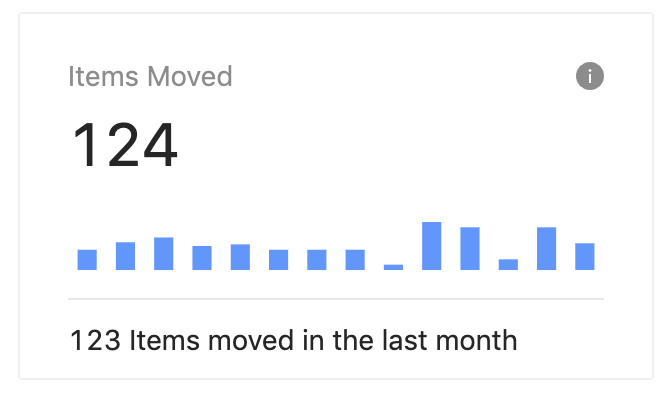 Adding ChartCards to Dashboard
We can display similar information or visual charts in the ChartCards and we can display them in the Dashboard as follows:
Now the Dashboard page looks like as follows:

BarChart Component
PieChart Component
These components are just some example usage of chart components of Bizchart. We can display them in the dashboard with a 1/2 row size card. Right after the first row in the Dashboard page we can add these components as the second row:
Now the Dashboard page looks like as follows: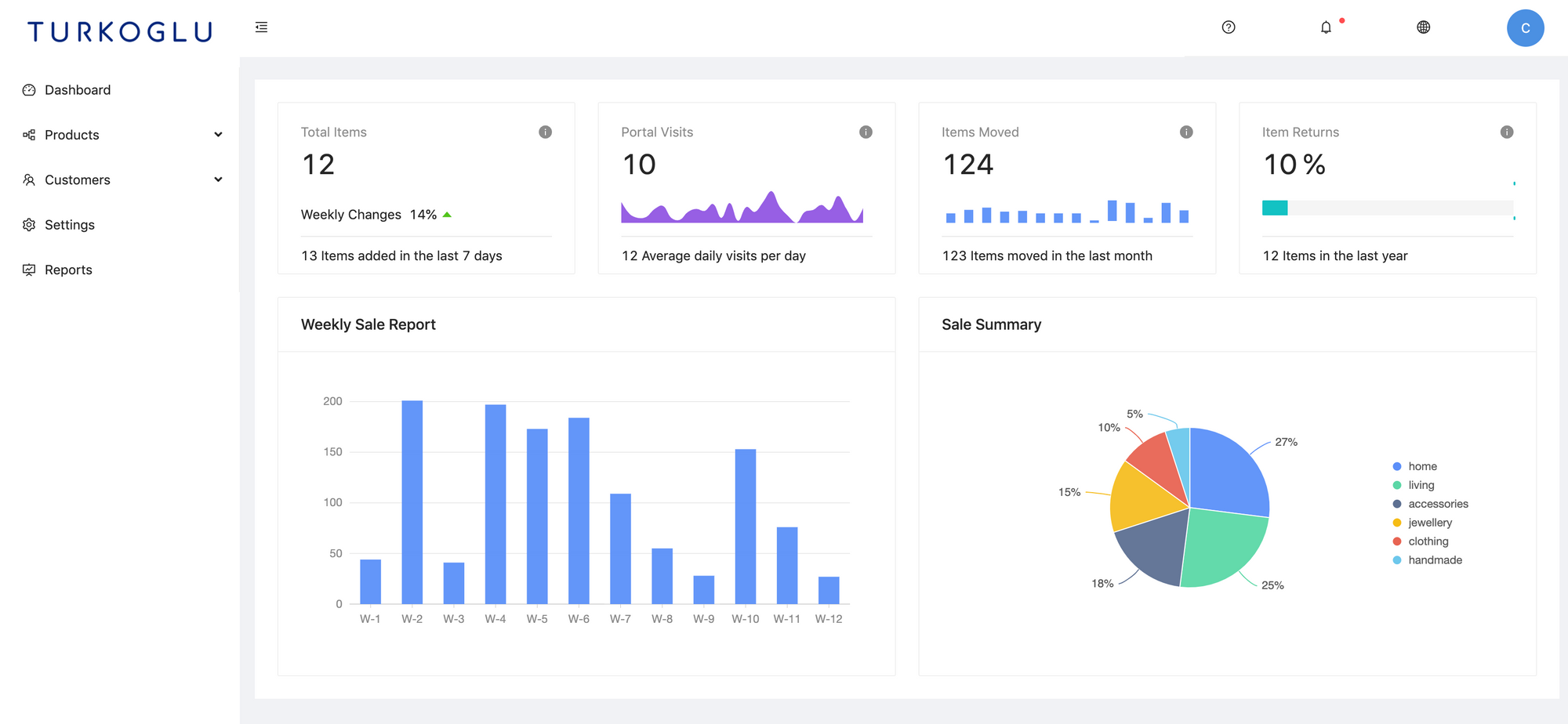 See the commit for the changes: 22f2798.